Conklin employs only the best-used office furniture experts to help solve all of your furniture problems with solutions that fit your business's budget and aesthetic. Below is just a few examples of our hard-working sales and customer support staff ready and willing to begin working for you. We have representatives in New York, New Jersey, Massachusetts, and Illinois.
Sales & Customer Support Team
Tyler Arnold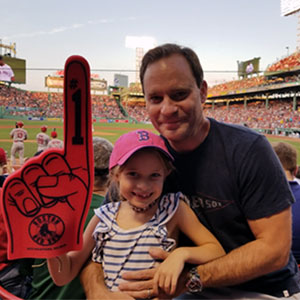 Tyler Arnold graduated college in 1998 from Stetson University in Deland, Florida with a bachelor's degree in business management. He went on to work for Watson Mortgage Corporation for just over a year as a mortgage broker in Orlando, Florida. Moving East, Tyler reconnected with the family business in 1999 as a project manager. In 2001 Tyler launched Conklin's showroom in Manhattan where they have since added 3 more employees in sales and project management. Tyler focuses on both buying and selling opportunities mainly in the greater New York area.
Steve Strumolo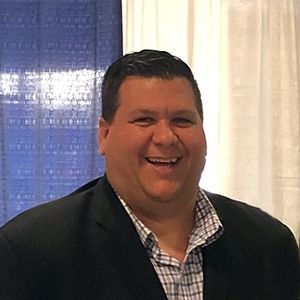 Steve focuses on both buying and selling opportunities mainly in the greater New York and New Jersey area.
Jeffrey Hart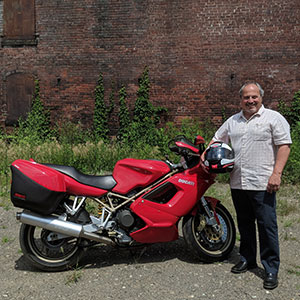 Jeffrey Hart graduated from Western New England College with a Bachelor's degree in Business Management. He has been with Conklin ever since it was taken over by new ownership back in 1981. Jeff currently is the Sales Manager for the sales force but also actively sells to an existing account base and works on large-scale projects as well as small jobs. Jeff works in the Holyoke MA office but his services extend nationwide. Mr. Hart's motto is "Snooze you lose with used." Outside of Conklin, Jeff loves to be with his family, especially his 6 (and counting!) grandchildren. He's the best Noonoo (grandfather in Italian) around! He also loves to ride his Ducati Motorcycle and go fishing on his boat.
Dave Potter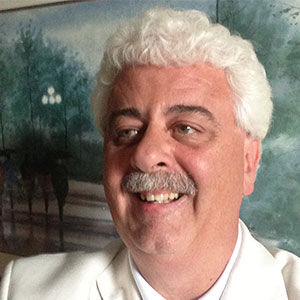 Dave joined Conklin in 2001 and heads our Philadelphia office. This location services dealers in NY, NJ, PA, DE, MD, DC, and VA. He has been in the industry since 1983 and has wealth in product knowledge of all types of office furniture, systems are his specialty. He started in a warehouse back in '82, soon moved into sales, and has operated an installation company as well as a design-dealership. Dave's been a board member of the Office Furniture Recyclers (OFR) since 2008. OFR is the National organization for Dealers, Wholesalers, and Remanufacturers of Preowned Office Furniture. When not doing something "Office Furniture" he enjoys cooking (grilling and smoking), and spending time with family and friends. (feeding them of course)
Dave's slogan is "Make Today Great" (nobody will do it for you).
Jim MacDonald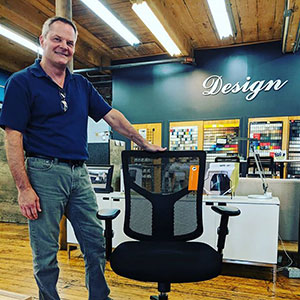 Jim MacDonald has worked at Conklin since 1982. He is based out of our Holyoke, MA headquarters and services customers throughout New England. Jim has been with Conklin's part-time since he was in 10th grade. After graduation, he came on board full-time while also attending Springfield Technical Community College studying sales management and marketing. He has worked in every aspect of the business and enjoys what he does "helping people." His motto is "treat all customers as I would want to be treated."
Celena Byrnes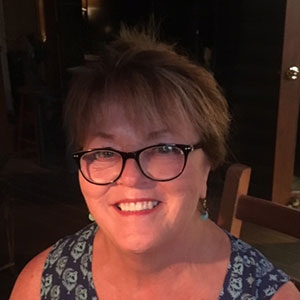 Celena Byrnes graduated with two degrees from the University of Michigan and has worked in the office furniture industry for years with Steelcase, Revest, and other remanufacturers prior to her employment at Conklin. Her focus is on the Midwest including Ohio, Indiana, Michigan, Illinois and Wisconsin. She has extensive Steelcase product knowledge, design and sales experience and a logical and methodical answer to all office furniture needs.
Randy Demarest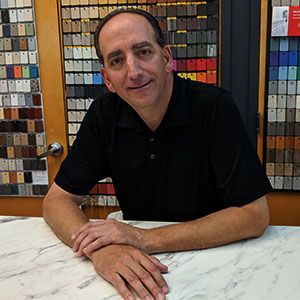 Randy Demarest has been in the furniture world since 1989. He joined the Conklin Team in 1995. Through the years Randy has worked all aspects of the furniture industry from install, scheduling installation crews, office relocations, sales and knowledge of all major furniture systems. His favorite part of his job is meeting new people and handling the multiple challenges that may arise and develop solutions to fit each individual client's needs. Randy's ultimate goal is to develop ongoing business relationships through his professional career. Outside of Conklin, Randy enjoys golfing, spending time with his family and friends, and many of Randy's business relationships have become friends through networking and committee events.
p. (413) 315-4130
m. (413) 426-0627
e. randy@conklinoffice.com